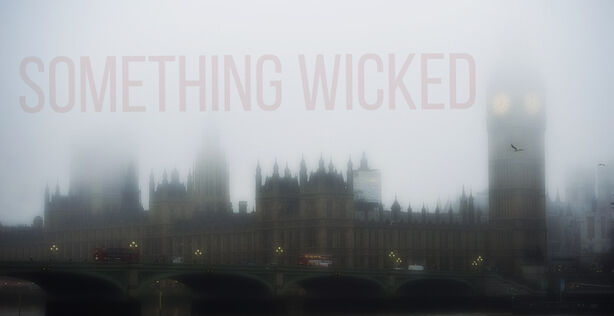 This is a wiki for the upcoming Potterverse RP, Something Wicked. A good place to start your involvement in the Wiki is at the New Ministry page.
Here you can find a basic Character Page Setup. Please, update your information to make a more player-friendly experience!
About SomethingWickedRP
Edit
Something Wicked  is a private, written roleplay that is inspired by the Harry Potter series and is committed to excellence in storytelling and collaboration.  This is a return to online rp-ing for the moderators and many of the invited players and we desire for this game to be kept rather intimate.  As such, we reserve the right to be exclusive; not all players who apply will be accepted.  We will be working on Facebook Pages, as we've found it to be the neatest and most flexible option.  
Generally, the plot will explore the Wizarding World after an alternate ending to Harry Potter and the Deathly Hallows, in which the Ministry of Magic undergoes reform.  Leadership does not fall to Kingsley Shaklebolt after The Battle of  Hogwarts, but to by a triumvirate of Ministers.  The Ministry condemns the conflict between and actions of Tom Marvolo Riddle and Harry Potter - damning Riddle and his supporters for his prejudices and Harry Potter for his vigilantism - and commits to a strict reinstatement of The Statute of Magical Secrecy and unity amongst the magical community.  But political factions begin to form in the wake of The Second Wizarding War and British wizards must choose whether to embrace muggles, disengage with them, or guide them…
The game will begin on September 1st, 2016.  All applications must be submitted by August 21th.  Characters will be assigned on August 22nd (check the character index for updates.  We may do a bit of first-come-first-serve in some cases).  All pages must be created and joined by a moderator account by August 29th.
Locations
Edit
Reference
Edit
Latest activity
Edit
Community content is available under
CC-BY-SA
unless otherwise noted.